Regular price
R 450.00 ZAR
Regular price
R 1,150.00 ZAR
Sale price
R 450.00 ZAR
Unit price
per
Share
Car sag repair tool helps to repair dents on the car
DIY can remove the indentation, suitable for anyone to operate
Use high quality alloy materials.
The bottom is made of non-slip rubber pad, which protects the car when it fits the body and is non-slip.
Will not damage the painted surface
Description?
Can remove hail, dents from doors, etc., without damaging the painted surface.
Auto sag repair tools help repair dents on the car.
DIY removes indentations and is suitable for anyone to operate, it has the advantage of being simple and straightforward to repair your dents. It can save you time and money in repairing the store.
Ergonomically designed bumps help to easily pull-out dents. There is no need to wait for the car dent repair in the auto body shop, and most dent removal can be done in half an hour. No high paint materials and labor costs associated with traditional repairs
The dent repair kit saves you a lot of money compared to the car body shop, and you can quickly repair your car in your spare time.
The original paint is not damaged during the repair process; the distance between the suction rod and the body can be adjusted, and the repair is more labor-saving. Made of high-quality alloy material.
The bottom is made of non-slip rubber pad, which protects the car when it fits the body and is non-slip.
Repair method: 1. Repair the pit first; 2. Spread the suction cup evenly with glue; 3. Stick the suction cup for 5-8 minutes, then use the puller.
Note: This product does not guarantee that all dents can be repaired, so please use it according to the actual situation. This product cannot be used if the original car has been repainted or the paint has been damaged.
What's in the box
1 x Dent Puller Tool
18 x Suction Cups


View full details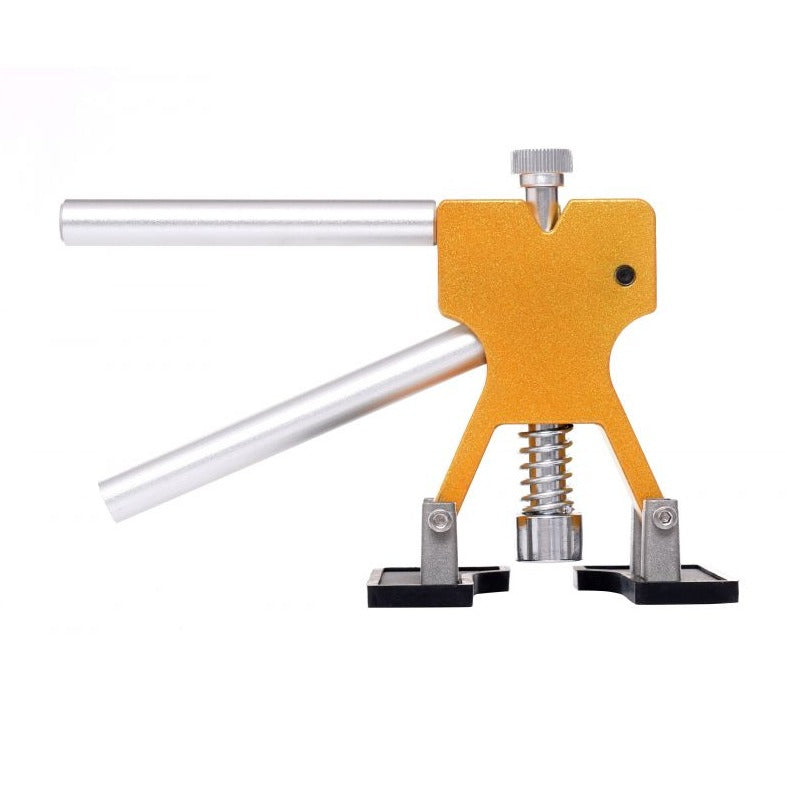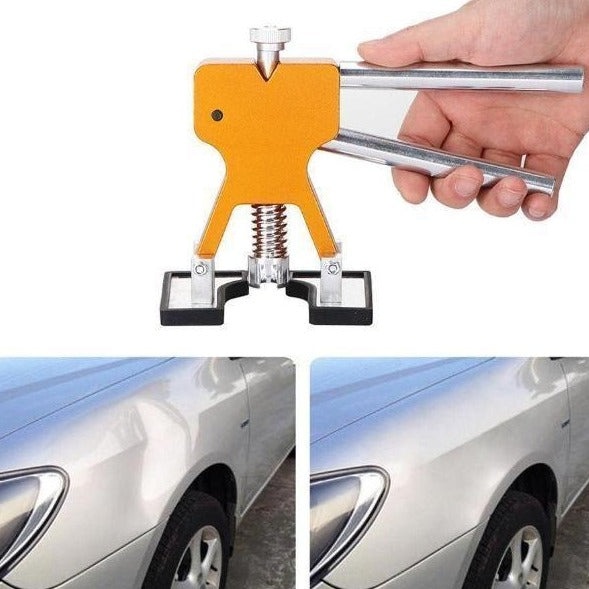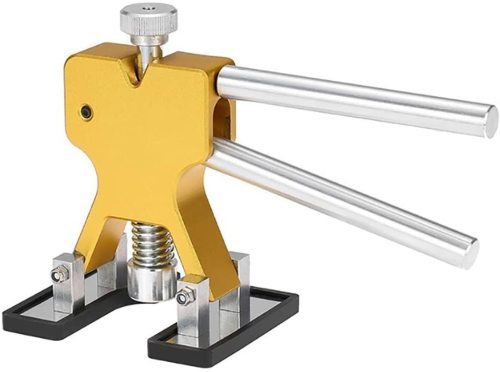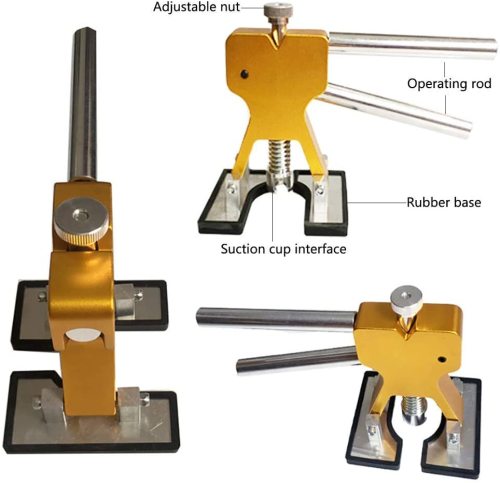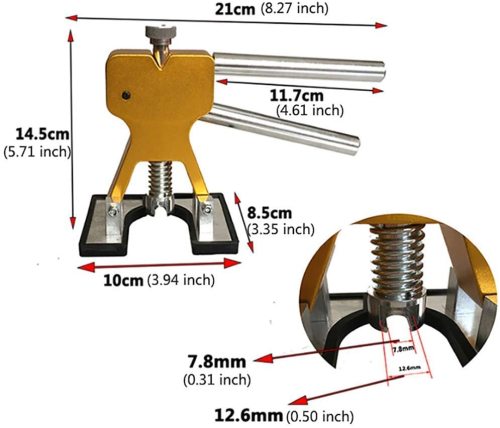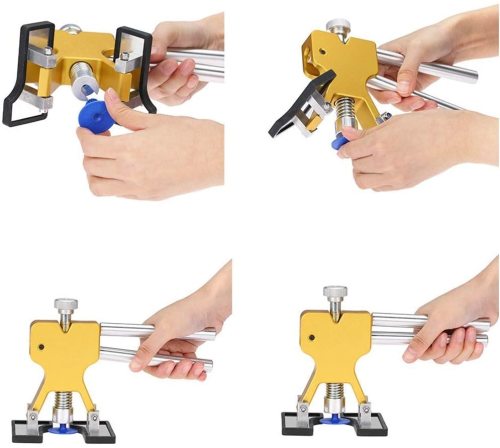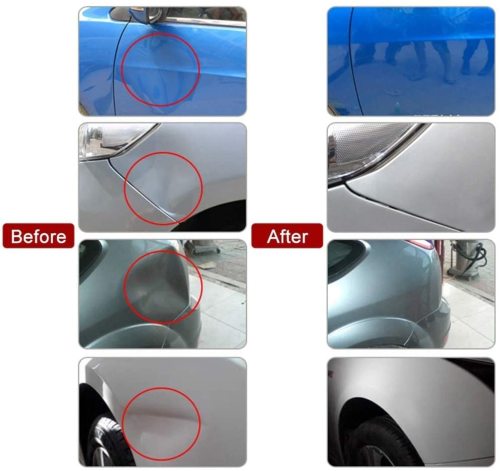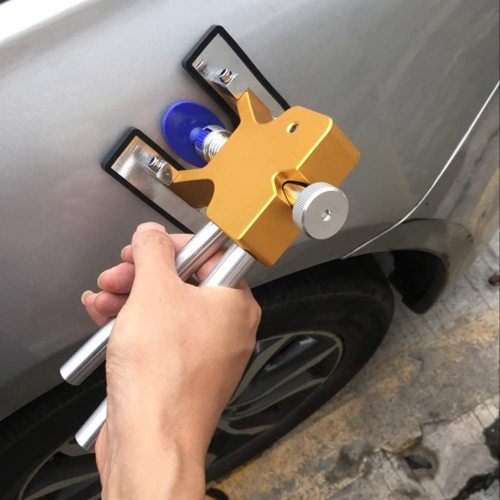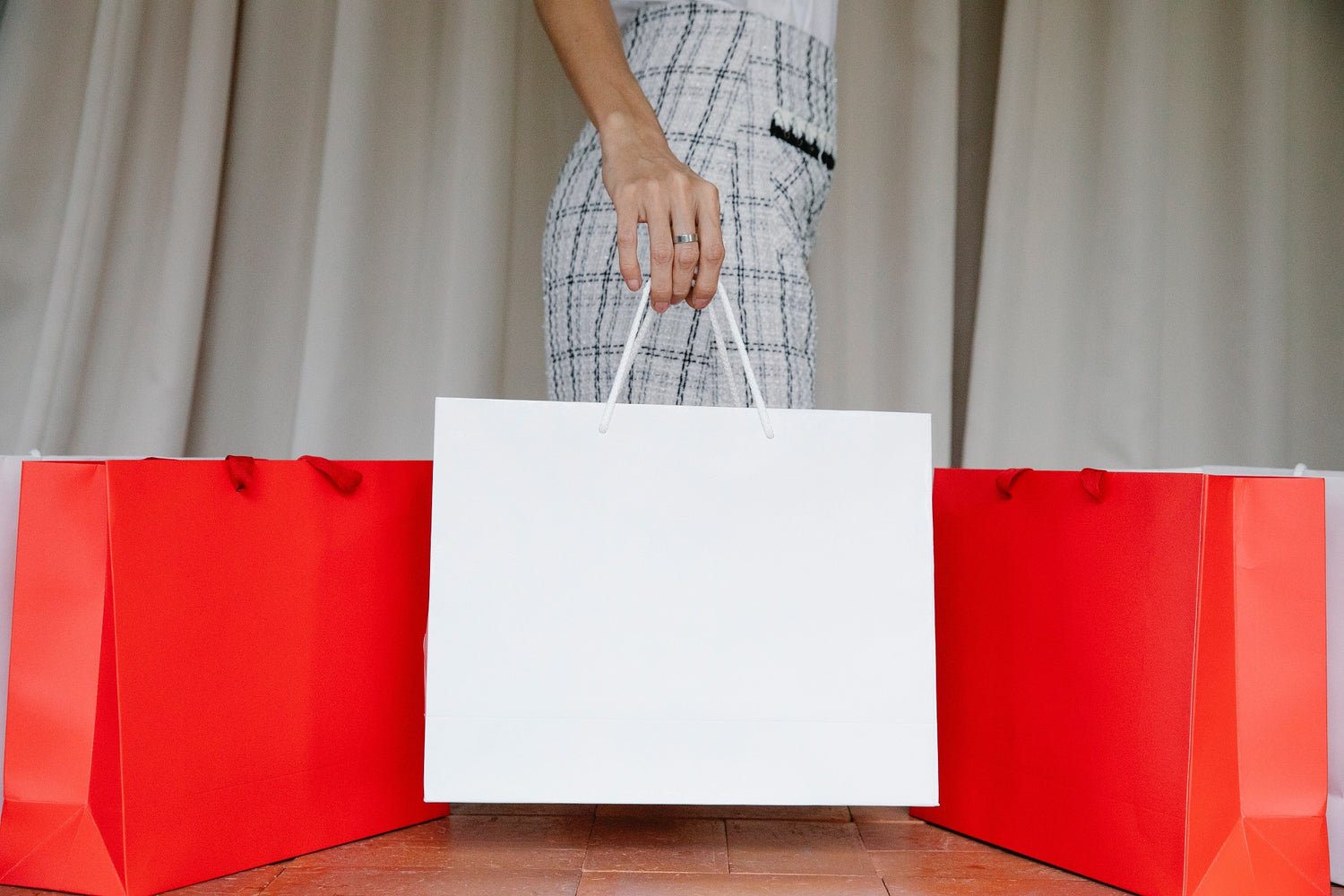 We offer the most unique, and the most functional products. We are primarily an online store and have expanded our selection in gadgets, tools, baby-must-haves, car accessories, electronics and lights.  Everything we advertise is available to ship immediately!