Regular price
R 550.00 ZAR
Regular price
R 1,200.00 ZAR
Sale price
R 550.00 ZAR
Unit price
per
Share
Name: Car and motorcycle battery charger 12V
Colour: blue
Size: about 215*70*100MM
Product packaging: about 27*16*6.5C
Output line length: about 45cm
Input line length: about 140cm
Output current: 10A ± 0.2
12V dry output: DC14.6±V0.2
12V water output: DC16.4V±0.2
24V dry output: DC29.2V±0.2
24V water output: DC32.8V±0.2
Charging time: Charging time depends on the battery capacity
Application: 12V/24V, 20AH~200AH all kinds of batteries (Lithium batteries cannot be charged)
Material: ABS + copper
Rated voltage: AC100-240V, 50Hz
LCD digital real-time display voltage, current, temperature, battery capacity, easy to read.
Intelligent adjustment of current and voltage, automatically stop input current after fully charged.
3-stage charging: constant current charging, constant voltage charging, floating charging.
Pure copper transformer has the characteristics of stable output, high conversion rate, energy saving and large capacity.
Overcharge protection, short circuit protection, reverse polarity protection.
The shell is made of ABS flame retardant material, which is insulating, flame retardant and high temperature resistant.
Compatible with 12V, 20AH to 200AH, lead-acid or agm, gel batteries.
Compatible with most types of car and motorcycle batteries, lead acid, AGM, gel, VRLA. Battery)
Features:
1. High temperature protection. The charger is controlled by intelligent fan. When the temperature is too high, it will automatically stop working.
2. Overcurrent protection. The charger's own circuit will automatically pass the protection mode when the input current is too high, to prevent damage.
3. Overcharge protection. When the battery voltage reaches the specified threshold, the charger automatically enters the floating charge turbulence mode.
4. Reverse connection protection. If the charger is connected to the polarity of the power supply, the charger will automatically cut off the output.
5. Short circuit protection. When the positive and negative poles are short circuited, the charger enters the protection mode to prevent fire or damage.
6. Voltage regulation protection. The electrical circuit itself automatically enters the protection mode when the input voltage is too high.
View full details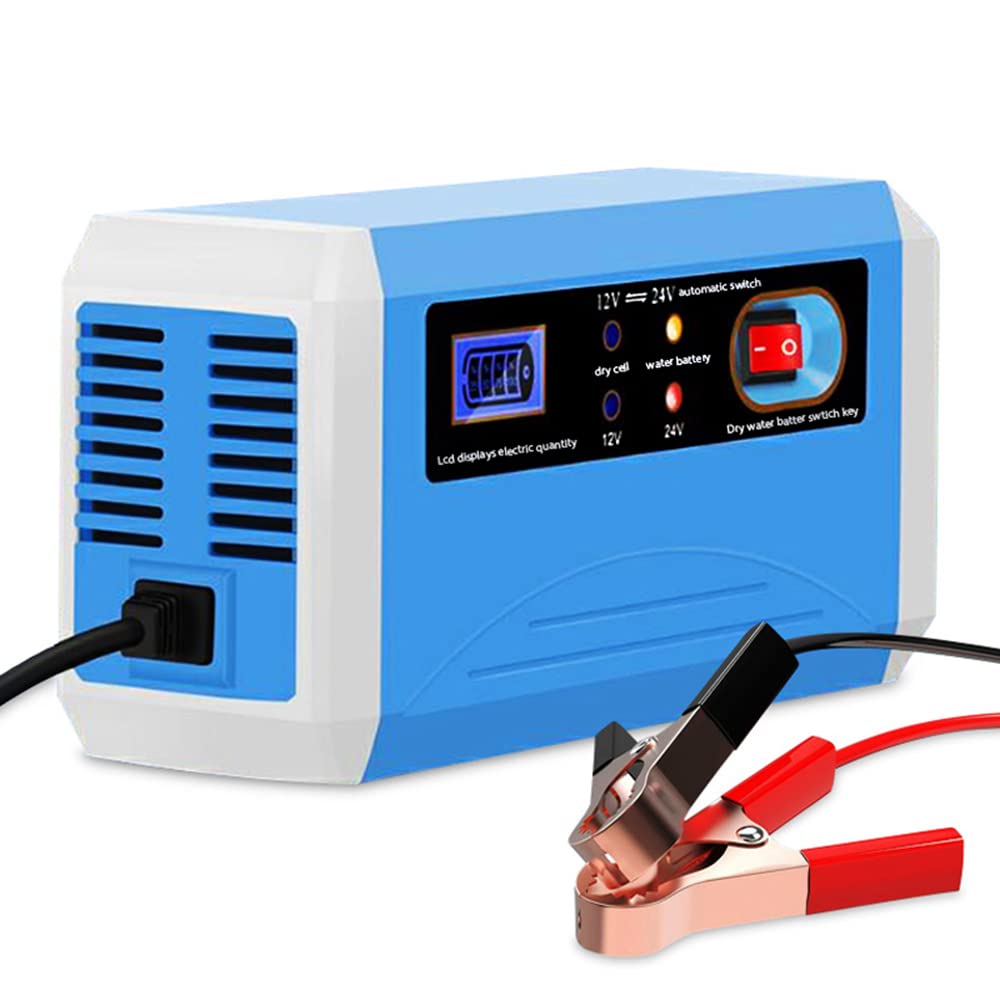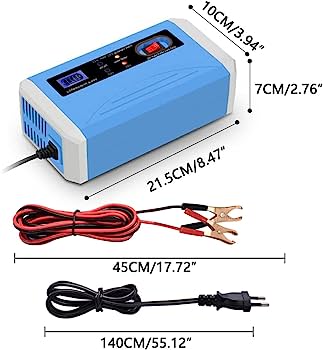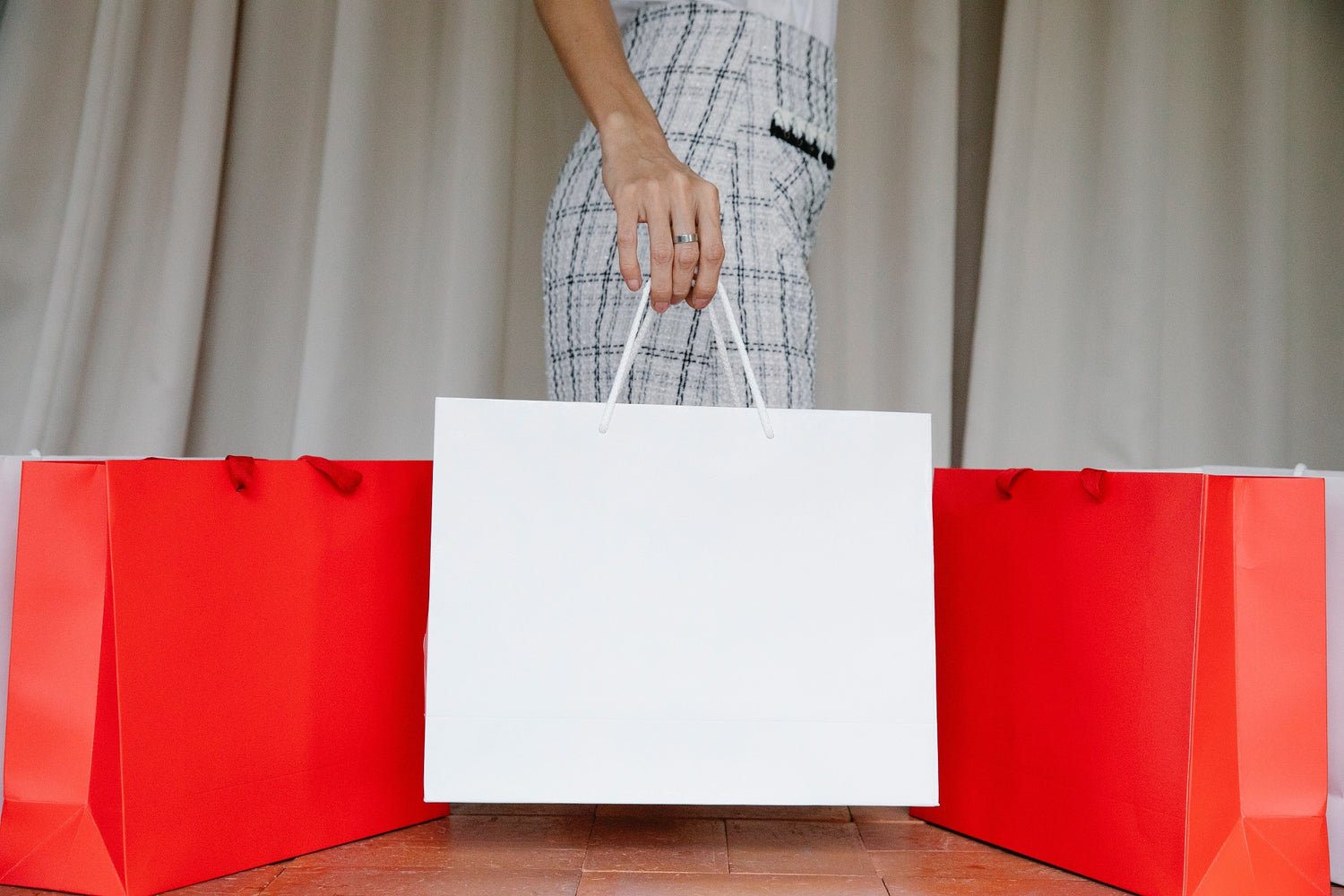 We offer the most unique, and the most functional products. We are primarily an online store and have expanded our selection in gadgets, tools, baby-must-haves, car accessories, electronics and lights.  Everything we advertise is available to ship immediately!